Welcome To The Best Tree Service In Randolph NJ
Welcome The Best Tree Service in Randolph, NJ. We specialize in tree removal, tree trimming, tree cutting, tree pruning, stump removal and stump grinding as well as lot and land clearing. We offer free estimates and will give you a fair price every time. We are fully insured for your protection. We own and maintain all of our equipment so you can be sure we will arrive with everything necessary to do a professional job.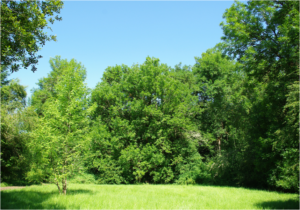 While on your property we take great care to be mindful of what you have worked hard to achieve. We promise not to run over the plants or shrubs and will look out for your landscaping too.
When you call we will schedule an estimate. We do not charge you for coming to your home or property. We will hand write a professional estimate on the spot most of the time.
We are happy to answer all your questions you might have concerning safety or other tree related issues. We have been in business for years and are able to advise you what your options are in case you are wondering.
Did you know we also do things like cable bracing, tree shaping, land clearing and lot clearing? Yes, we do many things tree related and are a full-service tree company.
We pride ourselves on being very professional. Our crew wears company shirts on all job sites. You know when we arrive as our company name is all over our equipment in big letters. Just so you are aware we are a little noisy on the job site. Chain Saws and chippers and stump grinders make a lot of noise. They are not usually running at the same time though.
If you have dead branches in your tree or trees then you should get them removed by The Best Tree Service in Randolph, NJ as they are often the first things to get broken in high winds and can cause real damage to property and sometimes even people. We have the proper equipment to remove these dead branches safely.
We were on a job site the other day and the homeowner asked why were we laying down all that plywood everywhere we were going to be driving our trucks. We explained that we didn't want to put ruts in the yard or crack the driveway. He appreciated that we were so conscientious of his property.
While we were working he came out and wondered why we had the big crane on his job. He said he had other tree companies out before to take down big trees but they never had a crane on the job site. We explained that being The Best Tree Service in Randolph, NJ, this drastically reduces the liability and workload on the guys. In addition, it is a much safer way to do this type of job. By letting the boom crane do most of the work we save time and labor as well as we do less cutting on your job site.
Although the equipment is expensive to purchase and also to maintain it is by far the safest way to do large tree removals!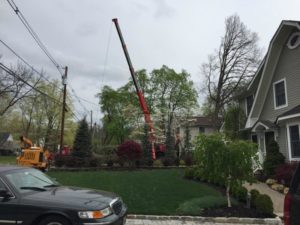 After the trees were down and loaded on the trucks or had been run through the chipper we were grinding the big tree stumps. As soon as we started the grinder the homeowner came out again and commented on our giant stump grinder. He noticed it was a remote control and very large. He said the other companies didn't have anything like that. We explained that this size stump grinder was actually standard for a professional company and we are able to get eight or so inches below the ground to make sure all the roots are dead and when we fill it in it will look nice for his yard. He told us that we are now his tree company of choice and was going to recommend us to all his friends and neighbors. We, of course, were very happy to hear that as we thrive on referrals. He went on to say between the great price, very top of the line equipment and how professional we conducted ourselves he was sorry he hadn't found us years ago.
There was a lady that was a farm owner. She had some family that used to help her but they had all moved away and that the farm wasn't in operation any longer and she had some tree issues that she wanted some advice on. We went to take a look and we advised her for several tree removals and quite a bit of trimming. We wrote up the estimate and she called a few days later to ask us to put her on the schedule. When we started we explained that is can be a bit noisy. She said she was actually going out of town for the day and wouldn't be back till the next day around noon. We told her we were going to run two crews on her job to get in done quicker and that we just might be finished by the time she got back. We got busy and everything went smoothly and we did actually finish before she got back. We had just finished cleaning up when she was arriving back home. She got out of the car and looked stunned. She came right over and said she couldn't believe the transformation that had taken place in such a short time. She was absolutely delighted. The look on her face was priceless. We could plainly see we had one more very happy customer.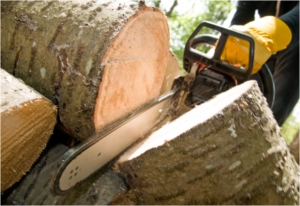 The Best Tree Service in Randolph, NJ has teams of dedicated professionals will do the same for you and your property. We respect what others have put together and can help to beautify your place and at the same time take the worry out of dead branches or dangerous trees falling down.
This just in from a new customer. She writes to us saying that she wants to thank us all for doing a great job while removing trees from her property. She went on to say she had used several tree companies over the years and she was impressed by our methods and professionalism. She was apparently watching our team the entire time and said she actually enjoyed watching. She said she had other tree companies out before but that they all made her so nervous because they didn't do things safely like we did. She was so happy that we took great care to remove those big trees with the boom crane. We also had the massive chipper to make the job go so much faster. She said the other tree companies prices were even higher than ours. We explained that we are The Best Tree Service in Randolph, NJ and having the proper equipment was a huge blessing for our company and the guys because the machines do much of the work so the guys don't have to work so hard. It is a matter of working smarter instead of harder.
Sometimes trees don't have to be removed. We are asked to go out and do estimates all the time. We are also asked to give our humble opinion from time to time and we are happy to advise. If there is a good chance of saving a tree that is not going to be a danger while in a recovery process then we are glad to inform you of the good news. Don't hesitate to ask us to come and take a look at your particular situation. We are always honest and will advise you all options so you can make the decision that's best for you and your property.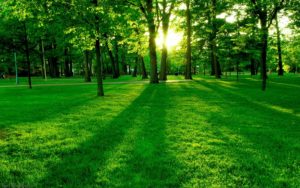 When our team arrives on your street for a larger job such as tree removal of more than one large tree. You may notice that it looks like an equipment convoy coming to your neighborhood. That's because we have everything necessary to get the job done in the most professional and safest manner possible. We have the trucks, the boom truck, the chipper as well as a huge stump grinder. So put it all together and it can seem a little overwhelming. And yes, it can be very noisy at times but all the equipment is not running at the same time. The neighbors often come out to see the show as it is impressive to watch our guys at work. They are true masters at what they do and it shows in how they each perform their tasks. Relax and enjoy the show. We are going to make you very happy!
Did we mention that we are fully insured for your protection? The Best Tree Service in Randolph, NJ. That's right, we have general liability as well as workman's compensation too. Please make sure you hire a company with both types of insurance. You never want a tree company working on your property without being Fully insured!
Need wood chips? Just let us know we would be happy to give you as much of your wood chips as you would like. We also offer firewood service as well. Our services are Amazing. Give us a call at 973-968-5600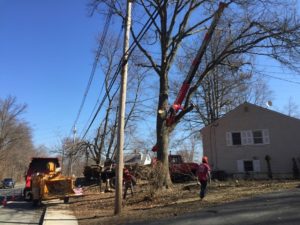 Trees are arguably among the beautiful creations with limitless importance. Take great care of trees by providing excellent services. Always hire experts with experience and well-trained staff who can work affordably.