Expert Tree Trimming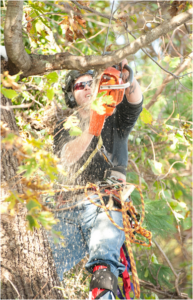 If you are looking for a Tree Trimming company then we are the professional company of choice for the Randolph, NJ area. We get selected by many people and companies to do their Tree Trimming because we are more than qualified. We will impress you with our level of dedication we have for every job. We come in, prepare the area, do the work, clean up and when we leave your place looks exactly like you pictured or maybe even better.
Every Job Is Important
Every job is important to our team members because their name is on every job. We are always proud after we leave a job site because we know that we did the right thing throughout the entire job process.
Integrity
We work with integrity, honesty and respect while we are on the job, every time. Tree Trimming is an art. It takes experience to be able to Trim a Tree properly so it stays healthy and looks good all at the same time.
It's Noisy
Did we mention that the job site gets a little noisy at times. Remember some of the equipment does make noise like the chain saws as well as the chipper which we use on most every job site. Please plan ahead for babies sleeping or animals that could possibly be affected by the noises.
We Clean It All Up
We want to let you know that we excel at cleaning up after ourselves. We promise to leave your property in the same shape it was in when we arrived, except for now your trees have been trimmed or removed.
We have many customers that had used other tree companies in the past that have told us that we are now their company of choice for ever as we did what the other companies did not do. And we do it all for a very fair price. Please call for Tree Trimming any time at 973-968-5600. We are also here for emergencies too!
We Love Our Customers
A lady called the other day and she said she had a lot of tall trees that she wanted cut down and hauled off. We went to do a free estimate and saw that she had dozens of trees that needed to be removed. It was a large property and you could tell that nobody had ever taken care of the tree trimming.
We explained that doing it all at once was going to be expensive. She said she could afford it but to please give her a good price as we were recommended by one of her closest friends.
We gave her the best possible price and she had us begin as soon as possible. There was a lot of work to do at her place so we brought two teams of guys and stayed on the job until it was finished. We got it all through within two weeks Even the stump grinding.
We Make Firewood
We made her several cords of firewood that needed to rest before using. She was so happy with the job we did she later sent us a letter. Here is some of what she said in her letter to our company. " Dear sirs, I noticed everything you did while working on my property. Actually, it was all very impressive. I couldn't be happier. As your company was recommended to me I was fairly comfortable in selecting you for the job. But after watching you all work for almost two weeks I can seriously say that I will be telling all my friends that they need to use your company for all their tree service needs. You guys are the best and did a very thorough job and did it very well. I was so impressed that every day before you left you cleaned up the property and were careful all the while not to damage the plants and shrubbery around where you were working. It was like watching a well oiled machine while you were here. I really enjoyed every aspect of the entire job. Thank You Very Much."
Do They Have Insurance?
Please note that tree trimming can be dangerous. You should make sure you are hiring a company that is Fully Insured!
We are happy to report that we have since gone back to that same customers house again to do more work. She is one of our favorites!
If you are looking for the Best Tree Service Company, please call 973-968-5600.